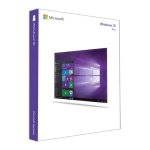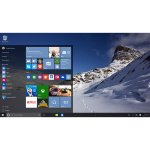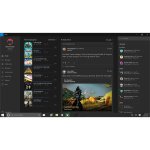 Windows 10 Professional 64Bit DVD English OS
Windows 10 Professional 64Bit DVD English OS
Description
WHAT'S NEW IN WINDOWS 10?
Windows 10 is the best ever – familiar, easy to use, and packed with great new features for staying organized, having fun, and getting things done. It's the Windows you love – and the Windows you can't wait to get.
Windows 10 is your partner in making things happen. Get faster start-ups, a familiar yet expanded Start menu, and great new ways to get stuff done even across multiple devices. You'll also love the innovative features like an all-new browser built for online action, plus Cortana, the personal digital assistant who helps you across your day.
Windows COA
Please remove COA Concealment with care as the license key underneath can be damaged easily
HOW TO FIND YOUR MICROSOFT PRODUCT KEY
To find your 25 character key, you need to remove the silver scratch off panel on the Certificate of Authority which is supplied with your product. This is easily done with a coin or fingernail. Don't press too hard or you could damage the key making it unreadable.
Remember to avoid damaging your product key.
Don't use any other tool apart from a coin. You can also use your fingernail.
Don't apply too much pressure
Don't try to peel the scratch layer off
Familiar & Better than Ever
FAMILIAR AND EASY TO USE
The familiar Start menu is back and better than ever, to give you quick access to your most important things. And Windows works with more hardware and software, including what you already have.
FAST AND SMOOTH
Windows 10 starts fast, resumes fast and runs apps so smoothly even older machines feel young again. And the new Battery Saver featurehelp you work and play longer than before.
PEACE OF MIND
Windows 10 has more security features than ever and, with automatic updates, it helps you stay current.
WINDOWS 10 COMPATIBILITY
Windows 10 is designed to be compatible with programs that run on Windows 7 or Windows 8 / 8.1, and your docs and files are preserved so you don't need to worry about things getting lost.
Personal & Natural Experience
YOUR OWN DIGITAL ASSISTANT
Cortana is your truly personal digital assistant who works across all your Windows 10 devices to help you get things done.
A WARM WELCOME
With Windows Hello, your device greets you by name and lets you log in with just a look or a touch – it's faster and more secure and there's no need to type in a password.
EASY ACCESS
With a customizable Start menu and Live Tiles, you get an at-a-glance view of the things that matter most to you.
Use Accross all Devices
ONE PLACE FOR ALL YOUR STUFF
OneDrive storage provides 15 GB of free online storage so you have one place for all your photos and files – easily accessible from your phone, tablet or PC.
EPIC GAMING
From casual games to intense multi-player scenarios, PC gaming is at its best on Windows 10. Get stunning DirectX 12 visuals, the best games to play, and Xbox built-in.
CONTINUUM FOR SMOOTH TRANSITIONS
A great new feature called Continuum enables your apps and content to display beautifully on all screens and even as you transition from desktop to tablet mode.
GREAT APPS BUILT-IN
Windows 10 comes with a great set of apps – including Photos, Maps, and Movies & TV – that share a common design and work the same across your Windows devices.
Be More Productive
ALL-NEW BROWSER
Microsoft Edge is an all-new browser that makes the web work the way you do. You can even write or type on webpages and easily share the markups with others.
MORE MULTI-DOING
Get great new ways to stay organized and be productive. You can easily snap up to four apps on one screen and create virtual desktops when you need more space.
A WORLD OF GREAT APPS
Windows Store is your one-stop shop for great free and paid apps, games, movies, music, and TV – all certified by Microsoft.
GREAT FOR OFFICE
Windows 10 is the perfect partner for running the world's greatest productivity suite including Word, Excel, PowerPoint and Outlook. License not included; choose from Office 365 subscription or perpetual license versions.
---
Only logged in customers who have purchased this product may leave a review.